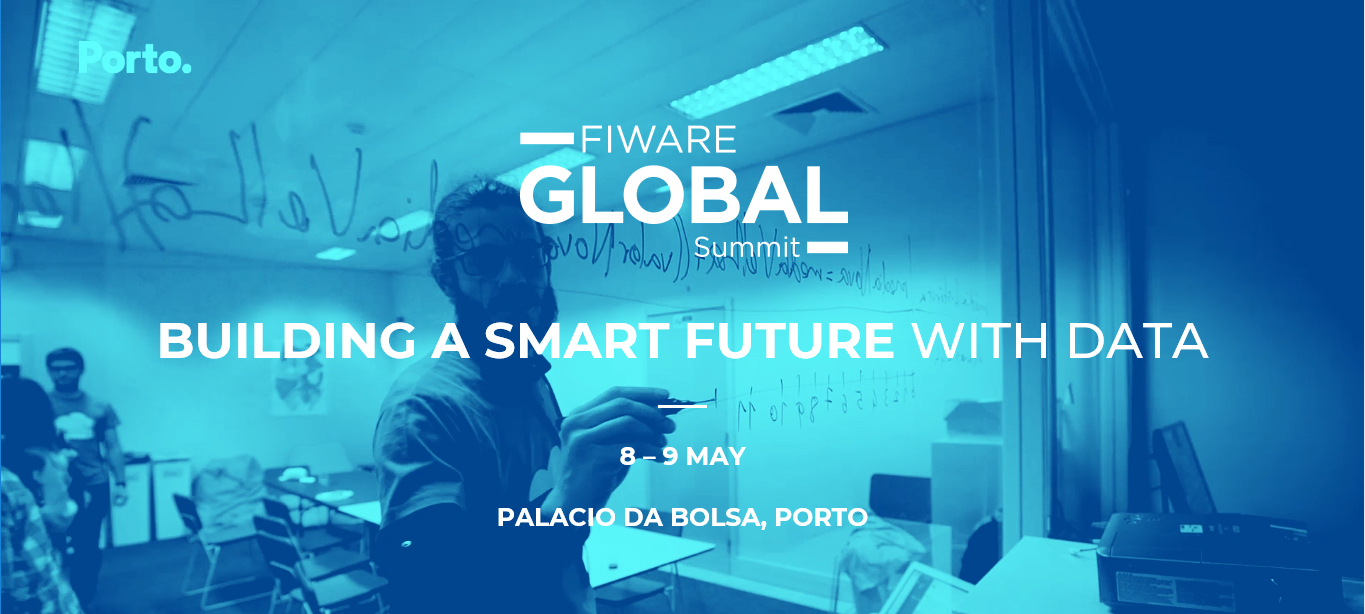 May 8 and 9 – 2018
Porto – Portugal
The FIWARE Global Summit unites developers, entrepreneurs, political decision makers, thought leaders, business executives and investors to exchange views and developments on how smart IoT and Open Data solutions can be implemented in the areas of Smart Cities, Industry 4.0 and Agriculture.
The northern Portuguese city was one of the first members joining the Open and Agile Smart Cities Initiative. A frontrunner of the new Data-driven economy, it was also an early adopter of the FIWARE technology for a number of its intelligent urban development projects.
Porto is a living platform for innovation and entrepreneurship and will be the home of the Open Source Community for the FIWARE Summit next spring.

Co-funded by the Horizon 2020
Framework Programme of the European Union
Under grant agreement No 825030
Website managed by